last update date : 2022-05-11
Dental Implants - Procedure and Benefits
Table of contents
Dental implants are ideal replacements for missing teeth that patients may lose due to an accident, failed endodontic treatment, gum diseases or poor oral hygiene. Basically,dental implants serve the same function as natural tooth root in anchoring teeth. These implants appear like metallic screws with either a roughened or smooth surface. Dental implants are usually made up of orally compatible materials like titanium and its alloys.
There are several benefits and types of dental implants that are in use compared to dentures and conventional bridges. A newly placed implant not only adds beauty to a person's face, but also improves other aspects like speech, function and self-esteem. Other benefits are listed below:
No tooth reduction of adjacent teeth
Prevents further loss of teeth
Maintains the integrity of the bone and surrounding gum tissue
Improves chewing ability
Superior aesthetic results
Increases confidence and self-esteem.
Functionally more effective than conventional bridges and dentures.
Unlike other artificial prosthesis, dental implants integrate with the surrounding dental tissues speedily so as to make a firm holding in the mouth. It integrates with surrounding tissues either by bony integration (osseointegrated) or connective-tissue (fibrointegrated) integration.
The very design of dental implants is structured to provide maximum surface area for retention. Special features like slots, threads or roughened edges can be spotted at the root end of the implant. This facilitates increased mechanical retention of the implant. At times, these implants are also coated with bioactive materials like hydroxyapatite which help to stimulate bone formation around the implant.
Surgical Procedure and Maintenance of Implants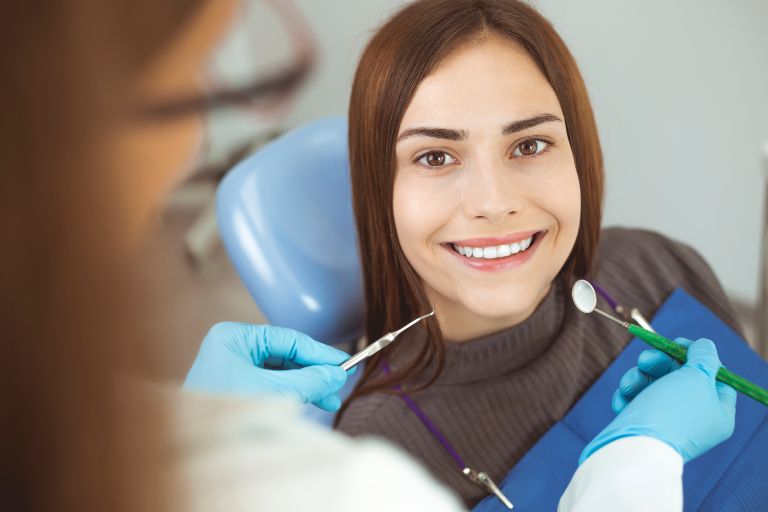 Surgical procedure and maintenance of implants is a vital aspect to consider.Dental implants are placed in a person's mouth with extreme care and caution by a dentist. The area of surgery is examined thoroughly before it is anaesthetized. The implant is then placed inside the bone and a temporary crown is immediately placed to consolidate the patient's aesthetic needs. A long healing period follows. Following this, a permanent crown is constructed over it to replace the missing tooth.
It is of utmost importance to remember that regular dental check ups and follow- ups with a highly experienced and well known dentist will sustain the longevity of dental implants.
Many dental patients are concerned when they hear the words dental implants. These restorative devices should not be so intimidating. Prosthodontists use them to support dental health and preserve people's abilities to chew, talk and otherwise enjoy life.
History tells us that people have been using dental implants for thousands of years. Ancient Egyptians and Mayans apparently used bone and wood to create false teeth. George Washington used wooden teeth.
Thankfully, science has advanced so that we do not have to depend on these materials any more. Dental implants are typically made from titanium today. They are surgically inserted in the jaw to take the place of teeth and their roots. Additionally, implants do much more than simply sit in place of dental structures. They support the surrounding teeth as well. Implanted into the jaw, they support various other dental prosthetic devices, such as crowns, bridges and dentures.
Dental patients may notice that there is a lot of preparation before an implant procedure. The oral surgeon must identify the exact location, form and structure of the jaw and mouth. For example, depending on the future location of the implant, he may need to identify the proximity of the sinus cavity or the inferior alveolar nerve canal in the jaw. Aside from the usual dental X-rays, CT scans of the area may be required as well. It is important to know the exact shape of the jaw and amount of bone that can support the implants in order to avoid complications but also to prepare an implant that will fit exactly in place.
Once the planning has been finished, the oral surgeon can begin the actual procedure. It is necessary to make some sort of incision into the gums over the place where the implant will be inserted.
The implant is set in place without any other permanent adornment. It must be given time to let natural bone grow over it and set it in place firmly. Then, a prosthodontist can place crowns or other prostheses over the implant.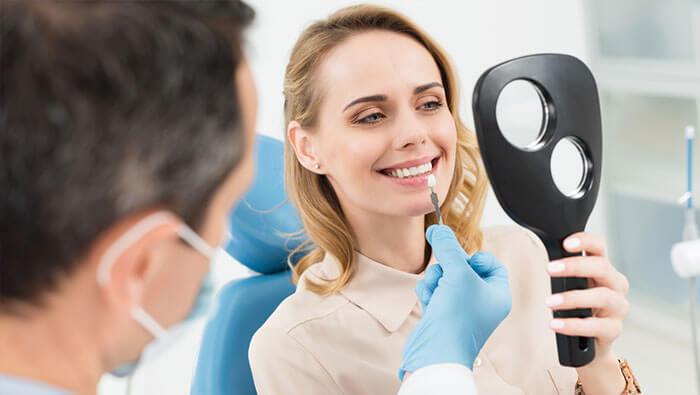 There is a great deal of debate over the proper amount of recovery time required to let the implant heal properly before placing a prosthesis on it. The general practice is to allow anywhere from two to four months for healing before adding the stress of a prosthesis, or four to six months if bone grafting is involved.
In very selected cases, a temporary prosthesis can be inserted on the same day of implant placement, possible if certain clinical criteria are meant.
Implants generally have a high success rate, although this is dependent on the type of procedure needed and the skill of the surgeon making the dental implant. So choosing the right dental surgeon to carry out the procedure is very important.
Dr Angeline Ang & Associates Dental Clinic is a dentist in Singapore who provides a complete range of dental services including dental surgery, dental implant, cosmetic dental treatment etc.
Located right in the heart of Orchard Road, the clinic offers dental patients a warm caring and friendly environment, and professional services.
Dental care treatment has become an absolute necessity for millions of people worldwide; in spite of improvements and advancements in dental care and health, people are afflicted by gum disease and tooth decay. Till a few decades ago, bridges and fixing dentures were two main options for treating people with missing, broken or in situations where teeth have to be surgically removed.
Modern day dental care includes dental implants that are replacement teeth roots. An implant can support one or more artificial teeth; the implant is a screw made of titanium that is fixed into the jawbone in place of a tooth root when it fails. They provide a strong foundation or base on which removable or permanent teeth can be fixed to match existing natural teeth.
There are many advantages to dental implants, some of which are:
• Greater comfort - dental implants can help avoid discomfort of fixing and removing dentures.
• Ease of chewing and eating food - dentures do not always fit 100%; with use they become less fitting and chances of slipping out while chewing food are high. With dental implants, this problem is eliminated.
• Better oral health - dental implants do not require other teeth to be modified or adjusted thus ensuring that more natural teeth are left unharmed thereby improving dental health and hygiene in the long-term.
• Improvement in appearance - since dental implants are so designed that they fuse with the jawbone; they become permanent and feel like natural teeth.
• Speech improvement - unlike slurring or mumbling sometimes caused by dentures, implants do not slip ensuring better speech and communication.
• More confidence and self esteem - a good smile brings back confidence and a spring in the step.
• Convenience - dentures have to be removed and cleaned everyday; with dental implants this is not necessary at all.
• Durability - dental plates can last a lifetime with proper care and regular dental check-up.
Most dental implants can be safely done in the dentist's office under local anesthesia. A slightly more complicated procedure may require hospitalization and intravenous sedation. Every dental implant procedure is different because it involves the patient's preference, the experience of the dental surgeon and the overall need of the situation.
The procedure usually necessitates a three-step process because each stage requires time to heal.
Step 1
This involves placing the dental plate flush into the gum, burying it like the root of a tooth would be. This is to give time for healing and to protect the implant from force. Once the healing period is over, the dental implant is exposed by surgically removing some of the gum covering it. This integration process is known as 'osseointegrate'.
Step 2
In this step, the dental surgeon examines the implant to see if it has integrated successfully into the gum and places a post or 'abutment' which is drilled through the gum. As the area around the gum heals it forms a collar which gives the dentist access to the implant while placing the artificial or prosthetic tooth.
In some cases, steps 1 and 2 are done together within small intervals. The advantage is that it eliminates extra surgical procedure; however this is a decision to be made by the dental surgeon taking into account the time needed for the implant to heal and integrate.
The time gap between steps 1 and 2 if done at different times can be from a few days up to a couple of weeks.
Step 3
The final step is the fabrication and fixing of the prosthetic tooth or teeth to the integrated dental implants.
Dental plates by and large are not included in dental insurance. Here again, the factors leading to the implant are considered and in some cases, insurance coverage under existing medical plan may be considered by the insurance company. As dental implants are an expensive treatment, it is advisable to consult a good dental surgeon and finds the pros and cons before opting for it.