last update date : 2023-06-19
Have you ever thought about a Butt lift in Turkey?
Do you have sagging or fatty buttocks that throw off your body's natural balance? Have you tried a healthy diet or strenuous exercise which could not give you significant results? Are you looking for an effective solution to reshape your buttock and get better contour?
Buttock lift might be your perfect solution to enhance your beauty and change your life forever!
A buttock lift can be your ideal operation if you are happy with your butt size, but not satisfied with how they look.
A buttock lift is a cosmetic procedure that is carried out by either injection or surgical intervention. The procedure aims to reshape the butt tissues to achieve a smoother and firmer contour.
Butt lift surgery in Turkey can be ideal procedure for the following reasons:
Turkey is home to many experienced and qualified surgeons who specialize in the procedure.

High quality of care and cost savings compared to other countries.

Turkey has a long history of medical tourism and many medical facilities that offer the latest technologies and treatments.

English-speaking staff and a welcoming culture make it easy for patients from abroad to feel comfortable.

The country has a wide range of accommodation options to suit any budget.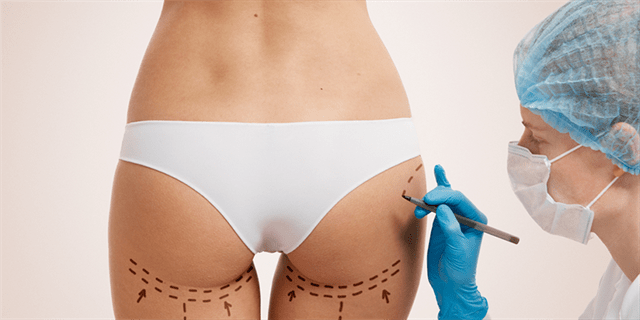 The right candidate should:
Be in good public health.

Be over 21 years old.

You have sagging buttocks and would like to improve their contour.

You would like to get symmetrical buttocks.

You feel unsatisfied with your butt shape and want to get a firmer and ideal appearance.
Before the operation, there are some necessary recommendations which you should follow to prepare yourself perfectly for the operation.
Stop taking medicines, such as aspirin, ibuprofen combinations, anti-inflammatory, or Vitamin E.

Stop drinking alcohol or coffee for a week before the procedure to avoid any risk of complications.

Avoid smoking for at least two weeks before the operation. It might affect the results of your surgery.

Stop eating or drinking the night before the surgery.

Follow a healthy diet before undergoing the operation.
A buttock lift can be done through two options; silicone or analogous fat (extracted from your body) injection or surgical intervention.
With the injection approach, the process is done easily through injecting silicone or analogous fat into strategic areas in the butt, until you get optimum results.
In the case of surgical intervention, the incision can be made below the waistline or between the buttocks and the upper thigh.
Then the excess or sagging skin is removed. Once the doctor finishes reshaping the buttocks, he will close the incision with dissolvable stitches.
You should consider a set of important instructions to maintain the ideal shape and size you gained after the operation
Wear the compression garment or dressing over your buttock area which helps you relieve the swelling.

Avoid normal activities for 2 weeks after the operation.

Take your medicines, including pain medications and antibiotics prescribed by your doctor.

Walk for a short time slowly, which helps you reduce swelling and decrease the risk of blood clots.

Avoid tanning for 6 weeks after the operation.

Shouldn't smoke for five weeks after the operation, as it delays the healing process.

Avoid strenuous activity for 6 weeks after the operation.
Keep away from direct sunlight to the incision to reduce the visibility of scars.

Following a healthy and balanced diet and regular exercise will help you maintain your results.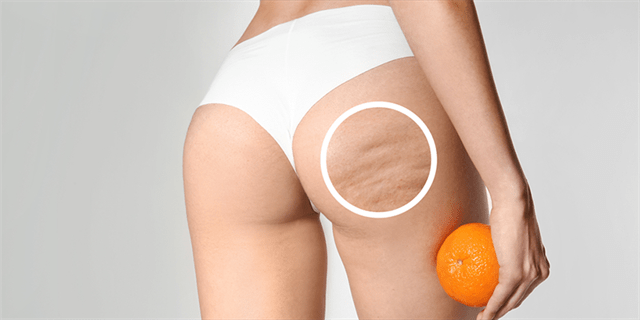 Buttock lift is associated with some side effects:
Bleeding

Scars that resulted from the buttock lift are permanent, but are not visible.

Pain and skin discoloration

Infection

Fluid accumulation underneath the buttocks.

General anesthesia complications.

Changes in skin sensation.
Butt lift surgery typically takes several hours to complete, depending on the extent of the procedure.
Recovery from a butt lift typically takes a few weeks, depending on the extent of the procedure. During this time, patients should follow their surgeon's post-operative instructions carefully to ensure a successful recovery.
The results of a butt lift surgery are usually long-lasting, as long as the patient maintains a healthy lifestyle. It is important to follow the surgeon's post-operative instructions to ensure the best possible results.
A butt lift surgery offers patients a more contoured, lifted, and aesthetically pleasing buttock shape. The procedure can provide a more balanced and proportional look to the body, as well as improved self-confidence.
Like any surgical procedure, a butt lift carries certain risks, such as infection, bleeding, and nerve damage. It is important to discuss any potential risks with a qualified surgeon before undergoing the procedure.
There are several different types of butt lift procedures, including Brazilian butt lift, liposuction, and fat grafting. Each procedure has its own advantages and disadvantages, so it's important to discuss the best option with a qualified surgeon.
Buttock lift without surgery is a cosmetic procedure to improve the shape and firmness of the buttocks. It can be done using non-invasive techniques such as radiofrequency energy, ultrasound, cryolipolysis, and injection of fillers. These procedures can help to reduce the appearance of cellulite, sagging skin, and wrinkles, as well as lift and reshape the buttocks. The results are temporary and often require multiple treatments to achieve the desired outcome.
Most patients report only minimal discomfort during and after a butt lift procedure. The surgeon will usually provide medications to help manage any pain or discomfort.
A butt lift surgery can go wrong if the patient has unrealistic expectations or if the surgeon is not qualified or experienced in performing the procedure. Additionally, the surgery can go wrong if the patient does not follow their surgeon's post-operative instructions.
The cost of butt lift differs from patient to patient. But, generally, the average cost of butt lift in Turkey is around $3500.
Before & After Buttock Lift