last update date : 2022-04-20
Is liposuction in Turkey an ideal solution for you?!
Are you self-conscious about the disproportionate amount of fat deposits that you carry in certain areas of your body? Would you like to target specific areas of your body, such as butts, hips, or stomach without affecting your whole body appearance? Are you tired of exercising or following a hard diet that seems without a significant impact on your body?
Liposuction might be your ideal weight loss solution! It helps you target a specific area in your body where you suffer from excessive fat and gives you a balanced body shape.
Table of contents
Liposuction is a minimally invasive procedure that targets specific parts of the body with an excess amount of fat. It is done under local anesthesia and aims to improve the body contour.
Liposuction is based on the VASER technique, which uses advanced technology to break down fat, resulting in impressive results with less pain.
VASER technique is a powerful alternative that utilizes ultrasound energy to dissolve fat cells. It gives immediate results and requires less time for recovery than traditional liposuction.
The ideal candidate for liposuction should be:
Over 21 years old.

You should be in good health

You should have a stable weight and BMI.

Your body does not respond to diet and exercise.

You want to enhance specific areas in your body without impacting other parts of your body.

You are afraid of surgical intervention and want a minimally invasive way for body contouring.

You should enjoy good skin elasticity.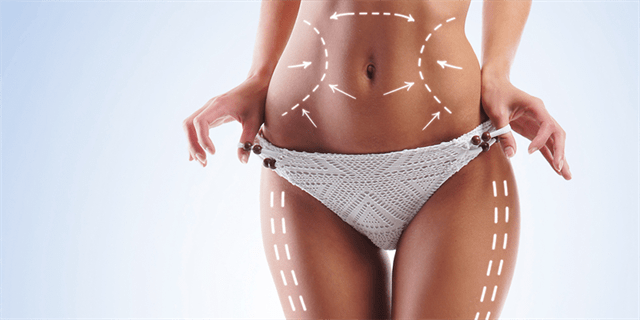 Even you are qualified to be a candidate for liposuction, there are still some important recommendations you should consider to ensure better performance during the operation
You should stop taking medicines that contain aspirin, ibuprofen combinations, anti-inflammatory, or Vitamin E that lead to blood thinning. These medical products may increase the risk of bleeding during surgery.

Avoid smoking for at least two weeks before the operation. Nicotine products may affect the results of your surgery and hamper the healing process.

Avoid drinking alcohol or coffee for a week before the operation, because the stimulants may increase the risk of some complications after receiving the anesthesia.

Avoid eating or drinking on the day before the surgery.
Liposuction is not a complicated surgery, it is based on the VASER technique which makes the operation pass easily.
Firstly, liposuction requires general or local anesthesia which is given to the patient. Your doctor will recommend the appropriate choice for you.

Then, the doctor fills the target areas with a medicated solution.

It is time to use the VASER technique. The problem areas treated by ultrasound waves come from the VASER to break down and dissolve the fat cells completely.

Next, small incisions are made around the target areas which are enough to insert a thin tube called a cannula.

The dislodged fat is removed from the body via a cannula connected to a surgical vacuum.

Finally, special sutures are used to close the incisions, and the treated areas are bandaged.
If you want to get fast recovery and ensure optimum results, you should follow those important instructions
Use the compression garment or dressing which are prescribed by your doctor. It may help you relieve the swelling.

It is encouraged to walk for a short period several times during the day. Walking may help you reduce swelling and decrease the risk of blood clots.

Avoid normal activities for 2 weeks.

Drink plenty of water to help you replenish the fluids which you lost during the surgery.

Take your medicines, such as pain medications and antibiotics prescribed by your doctor.

Avoid driving for a week after the operation.

Avoid smoking for five weeks after the operation.

Avoid direct sunlight to the incision and use sunscreen which helps you reduce the visibility of scars.

Going back to your normal lifestyle may not help with maintaining the operation's results, it is recommended to follow a healthy and balanced diet. Contour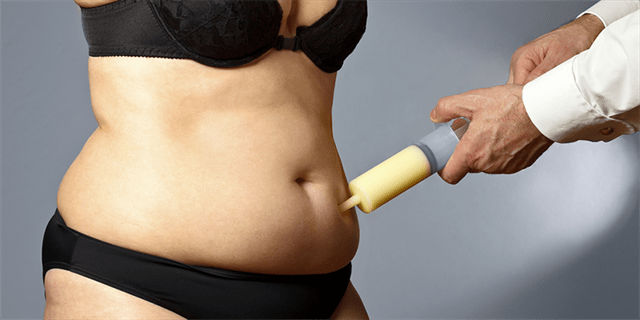 Liposuction might associated with some side effects:
Contour irregularities might appear, like skin bumpy or wavy as a result of poor elasticity of skin.

Numbness might happen temporarily in the treated areas.

Infections are possible, but they are uncommon.

bleeding

Fluid might accumulate under the skin.

anesthesia complications
Read more: Plastic Surgery Cost in Turkey 2022
Generally, the cost of liposuction is based on several factors, such as the type of technique, the body parts that are targeted and the qualification of the surgeon. The average cost of liposuction in Turkey is around $3000.
Before & After Liposuction