last update date : 2023-05-29
What do you know about dental implants in Turkey?
A missing tooth or teeth can not only spoil your attractive smile but can also have a negative impact on how you eat and speak, depending on where the missing teeth are located.
So, if you've lost one or more teeth and want a crucial solution to treat your dental condition, giving you a charming smile, you should consider a dental implant procedure.
A dental implant procedure is a powerful cosmetic surgery that replaces a missing single tooth or several teeth with natural-looking ones under local anesthesia, that can last for a long period.
A dental implant system consists of three basic components. The first part is a dental implant body which is a metal post inserted into the missing tooth socket. The second part is a dental implant abutment which attaches the dental implant body to the crown.
The final part is the dental crown which is connected with the abutment.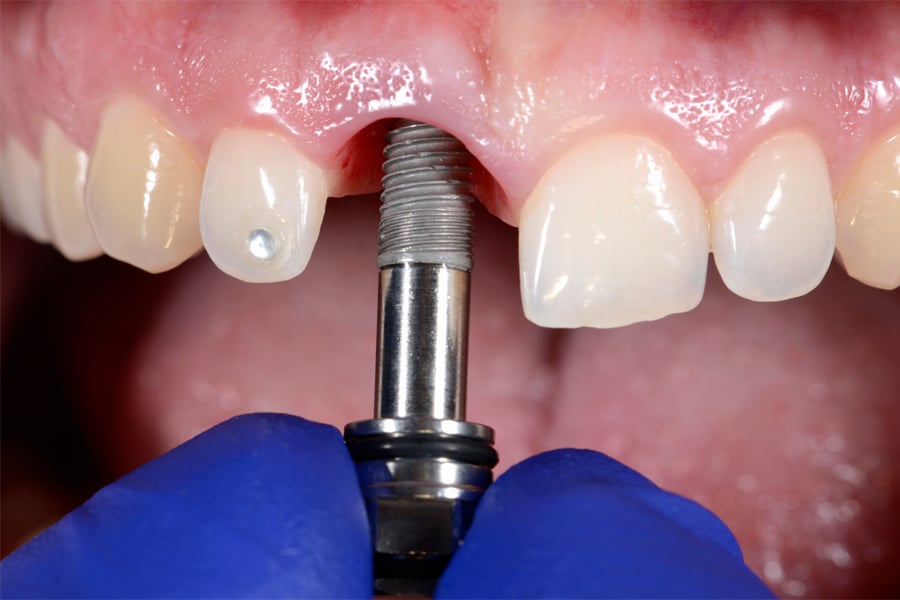 You are the ideal candidate for a dental implant if:
You are in good general health.
Your oral health is well.
You have healthy gum tissues.
You get sufficient jaw bone mass to hold the implant.
You don't smoke and drink heavily.
You should not have any disease which is related to the immune system.
The all-on-4 dental implant can be a perfect option for patients without teeth.
The best dental implant procedure can offer several advantages:
Helps you to chew normally.
Improves the ability to speak clearly.
Restore straight and attractive teeth.
Promote the health of your gums and jawbone.
Increase your confidence in your smile.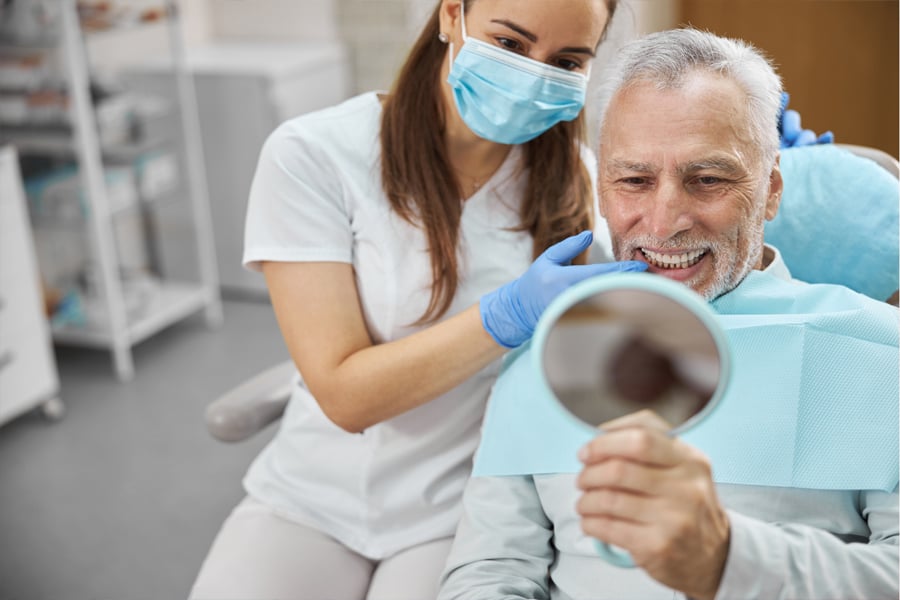 Several types of dental implant procedures vary based on the dental sitiuation of the patient.
A single-tooth implant treatment is required when the patient has a missing tooth or has a dental issue with a tooth that needs to be replaced.
It includes inserting a single dental implant into the socket of the missing or damaged tooth.
When a patient has several missing teeth or badly damaged teeth that cannot be repaired and must be replaced, the dentist will usually recommend a multiple-implant operation. This technique's approach is determined by whether you have lost teeth in a row or various places. For example, if three adjacent missing teeth are present, it is not essential to install an implant and crown for each missing tooth. A dental bridge supported by one or two implants can be a viable option.
The full mouth dental implant procedure is appropriate for those who have no teeth or who have badly damaged teeth that cannot be fixed and must be extracted. It can be done in two ways. The patient's situation and desires determine whether one treatment is preferred over another.
The first approach is to insert a dental implant in each lost tooth position. Having implants for all of your teeth may ensure a stable dental foundation, but it comes at a significant cost.
An all-on-4 dental implant, on the other hand, is a powerful option that involves inserting four implants only at specific angles. Two implants will be positioned at a 45-degree angle for the back teeth, and two more will be placed at a 90-degree angle for the front teeth.
An immediate dental implant is a modern dental implant procedure in which implants are fitted immediately on the same day the tooth is extracted. By this method, the patient can save time and reduce visits significantly to complete the surgery and get a new tooth.
A few necessary recommendations should be followed by the patient to ensure the best dental implant operation. The patient should:
Stop smoking for a month before the operation since smoking can increase the risk of implant failure and inhibits the recovery process.
Avoid drinking alcohol for a week before the surgery because it causes bleeding complications during the operation.
Stop taking aspirin, vitamin E, and supplements, which may cause bleeding during the procedure.
Stop taking stimulates, such as Arabic coffee and alcohol before the procedure, which may weaken the impact of anesthesia.
Practice good oral hygiene a couple of days before the operation.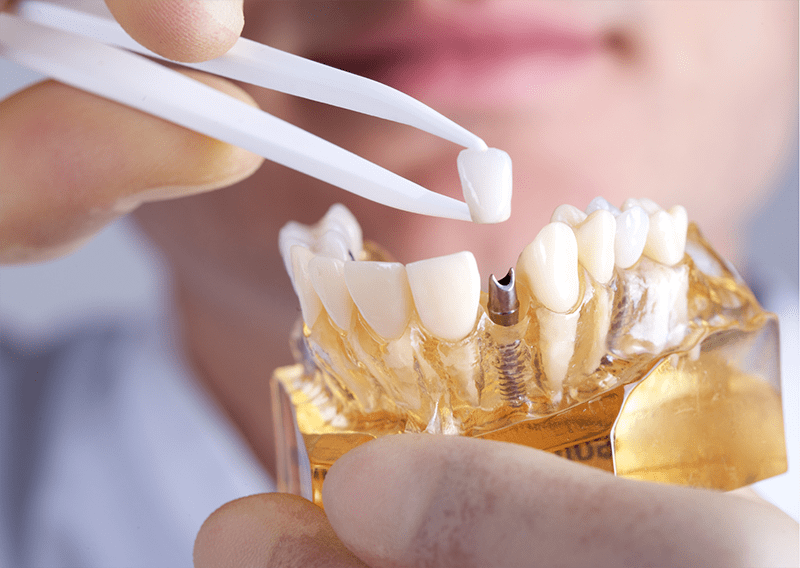 A dental implant procedure is an outpatient surgery that is done usually under local anesthesia. The process involves the following steps:
The dentist will first start carrying out some necessary tests to define your dental situation, using a 3D X-ray dental implant imaging device.
Depending on your dental situation, if your tooth is not completely removed, you may need tooth removal which can be done with either simple or surgical extraction.
To insert the dental implant, an incision is made to open the gum and expose the bone. With an electric drill, a hole is created into the bone where the metal post of the dental implant will be implanted serving as the tooth root.
Once the dental implant for one tooth is placed, a dental implant abutment, which is a small tool that connects the implant to the restoration, will be attached.
Afterward, the new restorations will be temporarily placed on the implants.
Finally, the dentist will attach the permanent restorations to the implants once they have healed and integrated properly.
After your dental implant procedure, you may experience some complications, such as swelling, bruising, and pain around the implant site. By taking your painkillers and antibiotics prescribed by your dentist, you will get better day after day. Generally, the healing process can take 6 to 12 weeks.
Following aftercare instructions helps you receive the best results and get a speedy recovery.
If you experience a bit of swelling, it is recommended to put an ice pack on your cheek. It may help you reduce the pain.
Take your prescribed antibiotics and painkillers, which help you release the pain and ensure a fast recovery.
Practice proper oral hygiene, brush your teeth, and rinse them with a saltwater solution.
Don't floss your teeth for at least a week after the implant.
Stop smoking until you make sure that the wound is fully healed.
Avoid drinking alcohol for a week after the surgery.
Avoid physical exertion after your surgery.
Keep visiting your dentist regularly.
Dental implant surgery is associated with some side effects, including:
Infection at the implant location
Damage to blood vessels
Pain
Swelling
Numbness around the gums and lips.
Sinus cavity best dental implant brands
Dental bone graft opens the door of hope for those who want to undergo dental implant surgery, but unfortunately, suffer a low density of jawbone that can't help for dental implantation.
A jawbone graft is a dental procedure that is done surgically to add an amount of synthetic bone mostly to a jawbone where there is no bone enough to support a dental implant. The process starts by making an incision in the gum and separating it from the bone to place the bone material among the jawbone.
Finally, the bone graft is covered with a dissolvable adhesive and the gum incision is sutured.
The healing period takes a few weeks after the surgery. However, you may need a few months for dental implantation, making sure your jawbone is healed completely and strong enough.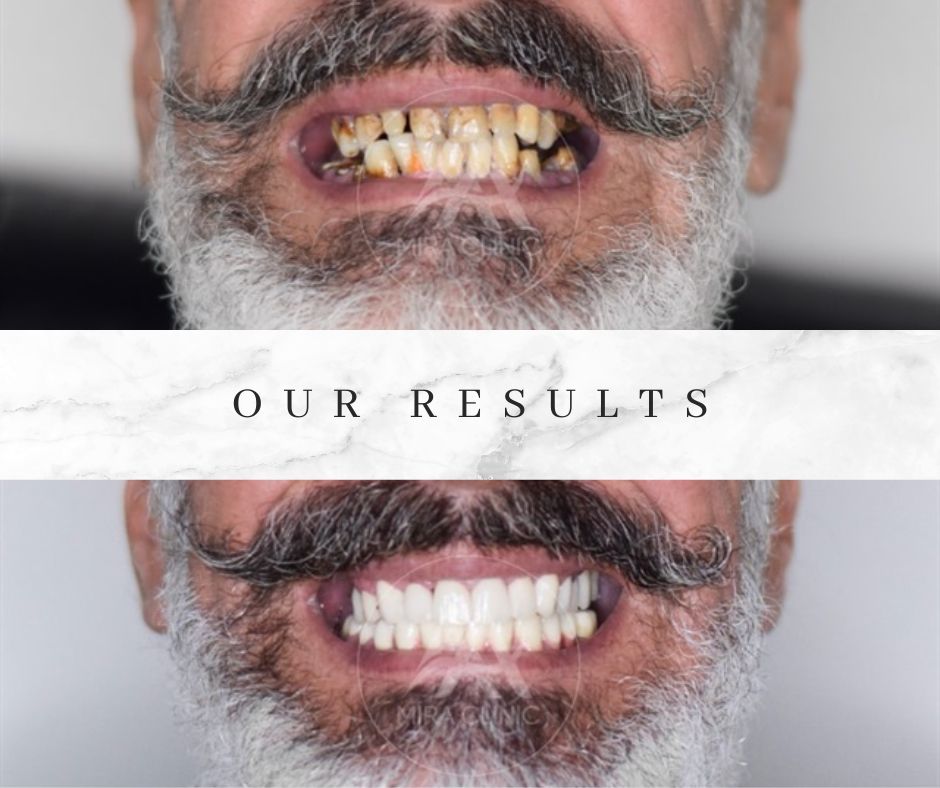 Dental implants have a relatively long lifespan since they are properly developed to be permanent. Furthermore, because of osseointegration, a powerful process that allows a strong attachment between the surrounding bone and the implant, the dental implant procedure is considered permanent, establishing a solid foundation to function as a tooth root.
You are less likely to feel pain during dental implant surgery since you will be given local anesthetic. After the procedure, you may feel pain or discomfort for a few days, but it can be controlled by taking your prescribed painkillers for a couple of days. Other complications may be experienced, including swelling and bruising, which can disappear in 7 to 10 days after the procedure.
The duration of a dental implant procedure varies depending on the dental situation of each patient. The titanium screw dental implant post is typically installed in 1-2 hours. The healing period for tooth extraction is the step in the dental implant treatment that may take a lengthy time. You must wait up to 3 months before proceeding with dental implant placement.
There are some complications that, if they arise, may result in dental implant failure of a dental implant, which may include:
Dental implant infection during or after the operation.
Dental implants may be unstable, resulting in implant movement.
Allergies to the implant's titanium post
Rejection of an implant
Damage to the surrounding nerve or tissue.
A dental implant procedure contributes to improving dental health and quality of life for a lot of people who suffer from missing or severely damaged teeth. Dental implant systems are made of safe materials, such as titanium or zirconium oxide that match the standards of the International organization for standardization (ISO). The dental implant systems are biocompatible so they do not lead to irritation or allergies or any other adverse effects.
A dental implant treatment generally consists of multiple steps. There is a separate charge for each stage that represents the total cost of the dental operation. The dental implant brands also play an important role in estimating the dental implant price.
The dental implant for one tooth cost in Turkey ranges between $250 and $900.
Moreover, several ways are used to replace all of the teeth in the mouth. You can replace your full set of teeth separately, which requires a dental implant for each lost tooth. Although this approach allows the cosmetic dentist to maintain your existing healthy teeth, it is more expensive than other solutions. A dental implant cost in Turkey for a full mouth ranges between $2000 and $7000.
Resources

Dental Implants
Immediate dental implant placement with immediate loading following extraction of natural teeth
Everything to Know About a Dental Implant Procedure
What to Expect During a Tooth Extraction
Dental Implants: What You Should Know
Types of Dental Implants
What You Need To Know About A Dental Bone Graft
Are Dental Implants Permanent
Is It Common to Experience Pain After Getting Dental Implants
Before & After Dental Implant