last update date : 2021-02-11
Plastic Surgery Cost in Turkey 2021
Despite the advanced progress in the field of plastic surgical intervention, performing a plastic operation still is not an easy decision to make. You may find many cosmetic clinics that offer different prices for their medical services, but you have no idea behind the price-setting mechanism and the main factors which play a crucial role in determining the plastic surgery cost.
As a person seeks a successful operation with ideal results in Turkey, you have to know how to look for the right medical clinic in which you can carry out your surgery safely at a reasonable price. In this article, we will give you a hand to know how the cost of plastic surgery is determined, explaining the basic reasons which have to do with the differences in the prices among medical clinics in Turkey.
What are the reasons behind the price difference for plastic surgery in Turkey?
Many factors can affect the cost of plastic surgery, let's have a look at the most important reasons which can determine the price difference powerfully:
The type of plastic operation
The type of plastic operation is a vital determinant of the costs. For example, the amount of money you need to pay for rhinoplasty is less than those required for breast augmentation, since each operation depends on a certain mechanism and equipment, uses distinctive materials, and requires different periods of time.
The techniques used in the operation
Even if you want to carry out a certain type of plastic operation, for example, let's say liposuction, you may be given multiple choices of different techniques to perform liposuction. Therefore, the cost of liposuction will vary significantly according to the technique which is adopted for your operation.
The experience and skills of the plastic surgeon
Getting an opportunity to perform your plastic operation by a skilled and expert plastic doctor definitely will reflect on the cost of the plastic surgery. In Mira clinic, we work with an experienced medical team who ensure a safe and successful operation at competitive prices.
The additional services (Full Package):
Several aesthetics clinics offer their medical services in the form of packages which include hotel accommodation, VIP transportation, and translation service. The cost of those additional logistic services is usually added to the price of the operation.
Facial plastic surgery cost in Turkey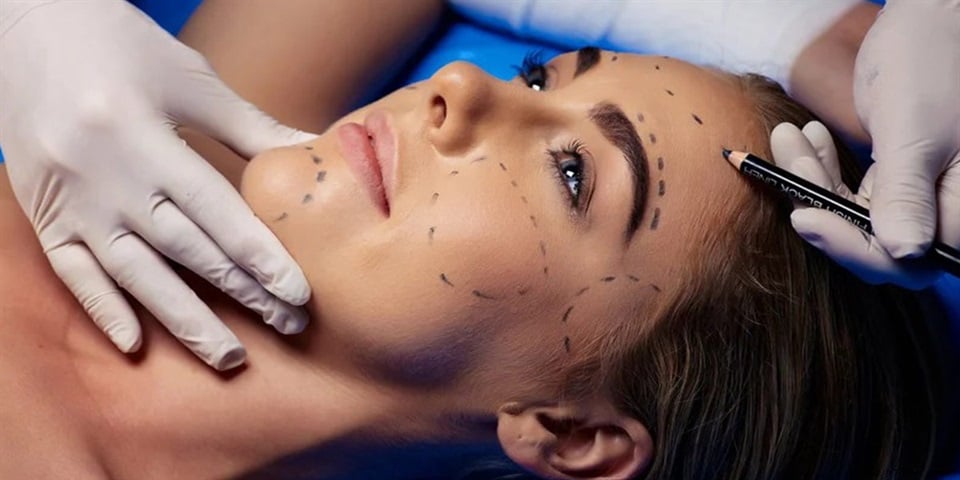 The facial plastic intervention aims to rejuvenate your face through several operations to ensure more youthful facial contour. Let's have a look at the cost of the most common facial operations in Turkey:
The facelift is an aesthetic surgery that removes the deep wrinkles and lines by eliminating excess skin and tightening the facial muscles surgically to get firmer and smoother facial skin. The facelift operation typically targets the lower part of the face.
However, if it is extended to involve the neck area, then the price of a facelift definitely will vary accordingly. Averagely, the cost of the facelift is around 3000 €. However, in the case of both face and neck are treated, so the operation price may reach 3500 €.
Rhinoplasty cost in Turkey
Rhinoplasty is carried out to enhance your nose's properties and restore its natural appearance. Even if you suffer from breathing problems due to a deviated nasal septum, Rhinoplasty is a powerful solution to get a healthy and symmetrical nose.
Generally, the normal rhinoplasty operation may cost you about 2000 €. However, if you have a complicated nasal problem, you may need to perform an open nose operation which will come at higher prices, around 2500 €.
Ear surgery (Otoplasty) cost in Turkey
Otoplasty is an aesthetic operation that corrects the ear structure, giving you a healthy and natural ear appearance. Typically, the protruded ear procedure is the most common ear surgery which is performed especially for children who suffer from protruded ears as a result of birth defects. The cost of ear operation is around 1500 € in Turkey, this price may vary from one center to another according to the factors that we mentioned above.
Eyelid lift (Blepharoplasty) cost in Turkey
Eyelid lift surgery can improve and reshape your eyelids by removing wrinkles and lines around your eyes and get rid of the fatty bags under your eyes. The operation helps you get charming eyes and better vision as it eliminates the excess skin of your droopy eyelids.
When it comes to the cost of eyelid lift, if you only need to repair your upper or lower eyelids, it will not cost you as much as performing surgery for both eyelids together. The price of a lower or upper eyelid lift is about 1500 €. However, you will pay around 2500 €, if your operation will include both lower and upper eyelids.
Body plastic surgery cost in Turkey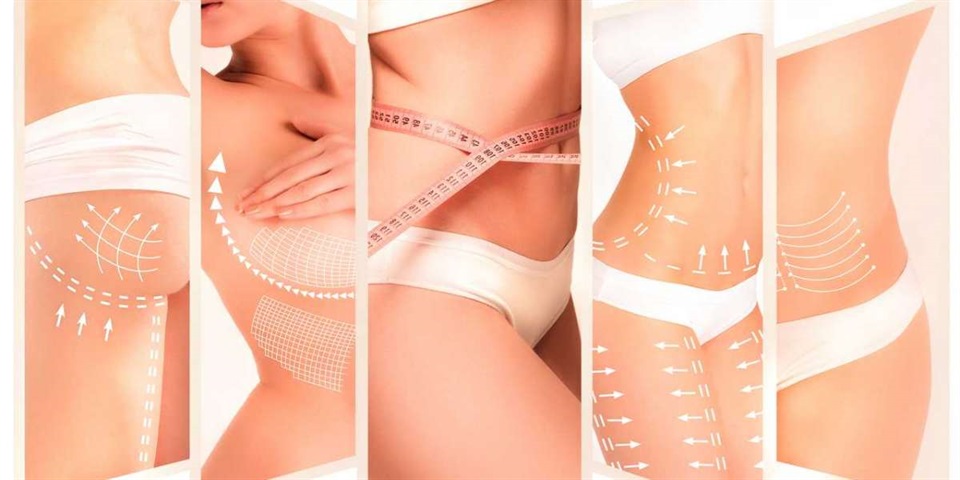 Here we have the most popular plastic operations which target the body in Turkey, let's take a look at the cost of each one of them in detail.
Liposuction cost inTurkey
Liposuction is one of the most performed plastic surgeries in Turkey by which you can reshape your entire body or a specific part of it, such as stomach, butts, arms, or breasts. Liposuction is done via different techniques, VASER technique is one of these advanced technologies which are adopted popularly in Turkey and can remove the fat deposits from your body professionally.
Generally, the cost of liposuction using the VASER technique is about 2500 €. However, the price depends on how many parts of your body you plan to treat.
Tummy Tuck cost (Abdoplasty) in Turkey
A tummy tuck is a popular plastic operation that targets both the belly and waist to improve the abdomen appearance. It eliminates the sagging skin and tightens the underlying muscles surgically. Generally, if you want to perform a tummy tuck, you may pay around 3000 €. However, you need a full tummy tuck if you suffer from a significant amount of fat around the lower and upper abdomen, and as a result, you have to pay a higher price which is about 3500 €.
Breast operations cost in Turkey
Three types of breast operations are usually performed commonly in Turkey:
Breast augmentation cost in Turkey
If you feel embarrassed about your small breast size and want to have a more natural breast appearance, breast augmentation is the right choice for you. By breast augmentation, you can increase your breast volume, reshaping it to get a firm and smooth texture with a central position. Generally, the cost of breast augmentation using silicon is about 3000 €.
Breast lift cost in Turkey
Breast lift is an appropriate operation for you if you are satisfied with your breast size, but you would like to get firmer and lifted breasts. A breast lift can reshape your breast perfectly and resize the breasts' nipples and restore their natural appearance. The average price of a breast lift is around 2500 €.
The cost of Gynecomastia in Turkey
Gynecomastia surgery is a male breast reduction operation by which you can eliminate excess fat, skin, and glandular tissues to make your chest area look natural, firm, flat. The operation is based on liposuction which can remove the excess fat from the breast area effectively.
If you experience such a case of feminine chest appearance, you might have to perform gynecomastia surgery. In terms of the cost, the surgery costs around 2500 €.
Buttocks surgeries cost in Turkey
You may be confused about the right butt surgery which is appropriate for your buttock area, here we mention the most two common buttock surgeries alongside the cost of each operation:
Butt augmentation cost in Turkey
If you feel that your butts are not in the ideal and desirable size and would like to get a fuller and firmer contour, then you may try butt augmentation. Butt augmentation can enlarge your buttocks by inserting a silicone implant in the gluteal muscle surgically. When it comes to the cost of the operation, the average price of butt augmentation which is based on silicone implants is around 4500 €.
Butt lift cost in Turkey
You may feel fine with your buttock size, but you need to improve the way they look. Butt lift can be a good solution to reshape your butts surgically and get a firm, tight, charming appearance.
Generally, the whole operation will cost around 3000 €.
In this article, we shed light on the basic factors which determine the plastic operation cost in Turkey, mentioning each plastic operation price separately. If you find this article useful, please don't hesitate to share it!