last update date : 2021-04-15
Facelift in Turkey
Turkey is among the most popular countries for facelift surgeries. It is famous for its prestigious cosmetic hospitals that guarantee you a safe procedure with guaranteed results. Here in this article, we will provide you with detailed information about how to perform a facelift in Turkey, mentioning everything you need to know about this amazing plastic surgery!
table of contents
After facelift surgery
Facelift cost in Turkey
A face-lift is an effective treatment for people who want to go through a unique experience that enables them to restore a fresher, younger-looking complexion on the face. A face-lift is a cosmetic procedure performed to surgically remove the signs of aging on your face under general anesthesia. The procedure rejuvenates the appearance of the cheeks and jawline by removing all folds, wrinkles and deep lines.
A facelift usually does not involve lifting the eyelids or eyebrows, so if you want to tighten and treat those areas, you will need to do a separate procedure for each.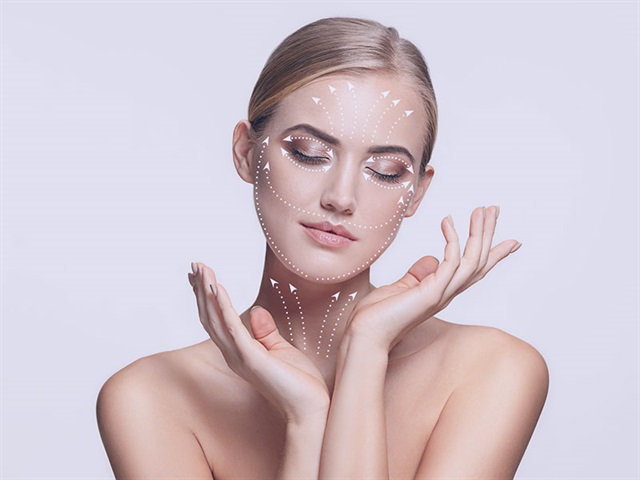 As we age, our skin begins to lose its elasticity and the face begins to lose its volume, and the need for a face-lift procedure becomes urgent, let's get acquainted with the changes that can be made through the face-lift process:
Remove loose skin and excess fat around your face.
Sculpt the jawline and give it a youthful look.
Reduce folds and wrinkles between your nose and the corner of your mouth.
Improve the appearance of the upper part of your neck by removing sagging skin and excess fat.A face-lift procedure boosts your self-confidence.
Before starting the cosmetic surgery, you will undergo some tests and procedures that guarantee you a safe and successful surgery.
Before proceeding with your operation, the doctor will review your medical history, including illnesses you've had and previous surgeries. For example, if you have diabetes, heart or blood problems, then you should tell your doctor.
Your doctor will also ask you about your current or previous medications, as well as your smoking and drinking habits. Some medications, especially those that prevent blood clots, may increase the risk of bleeding during or after the operation.
In this step, your face will be examined, including your facial structure, skin quality and fat distribution so that your doctor can determine the best options for you.
Also, professional photos of your face will be taken by an aesthetician who will focus on all your facial features to help him perform an accurate and successful procedure.
A facelift is performed by removing excess skin and fat and tightening the underlying muscles through one of these three incisions:
The traditional incision starts from the temples along the hairline and runs down and around your ears and ends in the area behind your ears.
The surgical incision begins just above the ear along the hairline and then wraps around the ear. This incision is shorter than the traditional incision.
This small incision begins in the front of your earlobe and runs around your ear.
After the operation, you may feel some pain, swelling and swelling, but all these symptoms will disappear within a short period, especially if you adhere to taking the medications prescribed by your doctor.
Unlike non-surgical procedures, such as filler injections and Botox, the results of a facelift will last for a long time.
It is recommended to follow these important instructions after the operation:
In the first days immediately after the operation, you should take a rest while committing to raising your head and not bending it.
When you feel any swelling or pain, we advise you to use cold compresses.
Take the medications prescribed by your doctor, to help you recover quickly.
Avoid any strenuous activity or applying any pressure around the wound for 4 weeks
Avoid wearing make-up for a period after the operation.
Stay out of direct sunlight to help the scars heal as quickly as possible.
Turkey is considered one of the best countries in the field of plastic surgery, including facelift, due to the competitive prices and high quality medical services it provides. But also, prices in Turkey may differ from one clinic to another. Let's get acquainted with the reasons behind the price differences in the cost of facelift operations in Turkey:
The type of incision required for your case.
Plastic surgeon experience.
If there are any additional services, such as hotel accommodation, transportation and translation.
In general, the average cost of a facelift in Turkey is about 3000 euros. But in the case of treating the face and neck together, the price of the operation may reach 3,500 euros