last update date : 2021-09-13
I think most women who want to prepare for their breast implant procedure would love to read about other women's experiences with breast augmentation, as they can get expectations throughout the operation. In this blog, I would like to share with you my experience with breast augmentation in Turkey. I hope my personal story will be helpful for you.
Table of content
The first question you might think about is why I chose to perform breast augmentation in Turkey. Indeed, my story started when I was talking with a relative of mine who lives in Istanbul.

During our deep conversation, she knew that I was not satisfied with my breast size and wanted to change it, but afraid of performing a breast implant procedure at any place where I do not ensure my favorite results.

She immediately suggested that I travel to Turkey and have my surgery there. She recently had breast augmentation without implants performed in Turkey and had excellent results.

As a result, I listened to her advice and began my research to find the right clinic in Turkey. To be honest, I did not have an idea to what extent Turkey is good in the field of plastic surgery. However, after my search, I found Turkey is one of the best destinations for two reasons:
Turkey offers high-quality medical services since it has an advanced medical health infrastructure.

Turkey provides medical services at very competitive prices. The breast implant surgery cost in Turkey is very affordable in comparison to other countries, including the USA, Gulf countries, and European countries.
Firstly, I was thinking of a saline implant as a possible option for me. However, the doctor recommended silicone implants since I was looking for breast implants that can look and feel like natural breast tissue.

Moreover, I was confused about the different breast implant brands, but the doctor helped me choose the implant type that fitted my desires perfectly.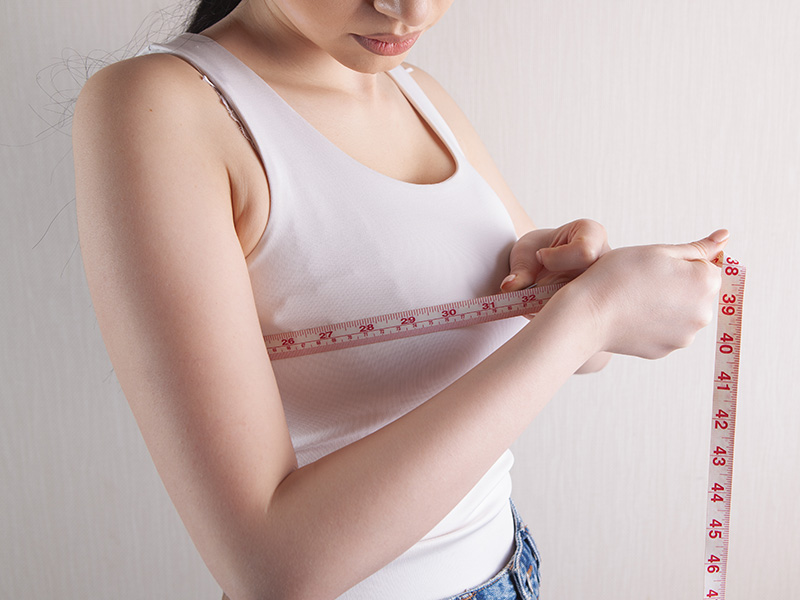 A lot of women think that bigger is better when it comes to breast augmentation. However, here in the clinic, they care about creating a well-proportioned breast that fits your body perfectly.

My doctor offered me three options that could be ideal for my body through professional images, and it was all up to me to choose the one I liked more. It was such a tough decision. In the end, my choice was a 400 cc that fitted my body ideally.
When I decided on the implant type and size, I was ready to enter the surgery room after performing all the necessary examinations for my surgery. Typically, the surgery is undergone by inserting the implants into the breasts through incisions made in different ways.
There are three common types of incisions; inframammary incision, periareolar incision, and trans-axillary incision.

I was more comfortable with the inframammary incision because it was short and made under the breast at the crease area. As a result, there will be no scars visible.

My operation was performed under general anesthesia, and once I received the anesthesia, I fell into a deep sleep. Then, I walked up to find myself done with the operation.
Given my experience with a breast implant procedure, I was surprised with my results. I got a full, firm, attractive breast contour. I was satisfied with the new breast volume that matches the natural proportions of my body, enabling me to wear my fitted shirts with self-esteem.

So, if you want to know if a breast augmentation is worth it or not, Yes, it is worth it, and I highly recommend it. All you need to be careful about is choosing the right place.
Here are some common questions that may come to your mind if you want to perform breast augmentation.
Generally, breast augmentation with an implant is a common procedure that is done simply nowadays. However, like other plastic surgery, a breast implant procedure is associated with certain risks, including infection, pain, scars, or implant position changing. Most of the complications can be avoided if you choose the right plastic clinic, so, make your research and consider others' experiences.
A breast augmentation operation may cause you to question how it may influence your ability to breastfeed. Since the procedure usually does not include the ducts or milk-producing parts of your breast, most women can continue to breastfeed normally.
Every implant has its price, so the breast augmentation prices vary according to the type of implant used. A breast augmentation cost can also be affected by the quality of the medical materials and the expertise of plastic surgeons.
Generally, the average breast implant surgery cost in Turkey is around 3500$.