last update date : 2021-08-04
Finally, I got the shape of my nose that I have always wanted. Here in this article, I would be more than happy to share my experience with rhinoplasty in Turkey with you from the very beginning until six months after my surgery.
Table of contents
I was not satisfied with the shape of my nose. My nose used to have an enlarged tip and slight bump that obscured its beauty.

I knew that my surgery would be simple since I did not suffer that big problem with my nose. So I decided to consult a plastic doctor about it.

I visited a plastic surgeon where I live, and we started a long conversation about all available options which might be appropriate for me.

Indeed, I had no intention to perform my rhinoplasty here in my country due to the high costs. So, I began searching for good clinics in countries where they offer good quality services at competitive prices.
Frankly, Turkey was one of my suggested options to perform my rhinoplasty for two reasons.

First, my friend who did rhinoplasty in Turkey and got wonderful results advised me to visit it to perform rhinoplasty.

Also, Turkey was very suitable for me since they offer full package services that include hotel accommodation, transportation, and translation at very competitive prices compared to my country.

Finally, I made my decision to go to Turkey and start my new journey with rhinoplasty.
Once I decided to visit Turkey, I contacted the same clinic where my friend had done his rhinoplasty.

During my free online medical consultation, I sent them my photos so that they could examine my nose and make adjustments using specialized software.

They used this program to show me the planned new shape of my nose after the procedure. I liked it, so I booked my appointment immediately, and I traveled to Turkey after a couple of days.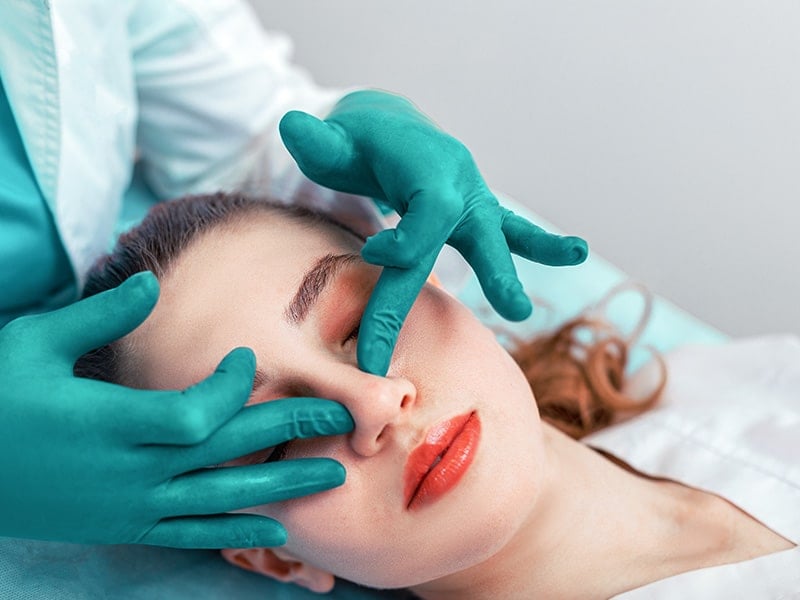 As I said my nose needed small changes, which include removing the humps over the bridge of my nose and reshaping the nasal tip.

All these changes could be done with closed rhinoplasty which can reshape the structure of the nose through incisions made inside the nostril.

My closed rhinoplasty was done under general anesthesia. The doctor shaved down those humps and reshaped the nasal tip by removing some cartilage, giving me a more attractive nose appearance.
My nose was covered with a metal splint to ensure it took a new shape. I experienced some bruising, swelling, and bruising. But, they were minimal for me. I got better day after day, and everything was fine.

However, I still remember that the worst part of recovery for me was the general anesthesia. For the first few days after the operation, I had difficulty waking up completely from the effects of anesthesia. I was dizzy.

Of course, full recovery needs time. My nose was swollen and sensitive for months. However, after almost six months, everything was ok. The swelling went away completely, and finally, I could see my results.
The results were excellent. I am happy with it. I advise anyone who suffers from a nasal problem and would like to treat it but is afraid of the operation to go ahead and perform rhinoplasty.

It is a simple operation that can be done smoothly. I would like to thank the doctor and his team for their efforts. They did a great job.
I would like to talk about some necessary recommendations following my operation. It is important to consider after your operation too.
First of all, your full results may take a year to be seen. So you don't have to worry if you don't get it six months after the operation, like in my case, it is different from person to person.

Blowing your nose will affect your results negatively, so avoid it for a while after your operation.

Use ice packs that help you feel more comfortable. Personally, it helped me so much.

You should be careful when you wear or take off your clothes a while after the operation.

Stay away from running and swimming and avoid strenuous activities to maintain your results. I love swimming, but I had to avoid it for a couple of months.