Nefertiti lift has been an ideal cosmetic procedure for women who want to get a youthful and thin neck contour. Here in this article, we will talk about Nefertiti lift as one of the cosmetic procedures that are performed popularly in Turkey.
Nefertiti Neck Lift overview
Having the style of ancient Egyptian Queen Nefertiti is a dream of every woman who would like to get an elongated and charming neck. Nefertiti neck lift is a minimally invasive procedure that is done with Botox injection that targets the lower part of the face and neck. The procedure can restore the youthfulness and firmness of the neck powerfully.
The injected Botox contains a substance that can block the nerves in the neck temporarily to prevent the muscles from contracting. Since muscle contraction can cause wrinkles and lines, by nerve blocking, the signs of aging will be eliminated.
Nefertiti lift can be a highly effective alternative for people who don't want to perform surgical neck lift. However, the effect of Nefertiti is not permanent, the results may last up to 6 months, so have to repeat it if you would like to maintain your results.
The benefits of Nefertiti neck Lift
Nefertiti neck lift can make such as changes:
Tightening the lower face contour.

Reducing the lines and wrinkles around the chin.

Eliminating the sagging skin that surrounds the lower part of the face.

Smoothing the lower face and neck skin.

Removing wrinkles and lines around the neck.

Restoring a youthful and thin neck contour without surgery.
During Nefertiti neck Lift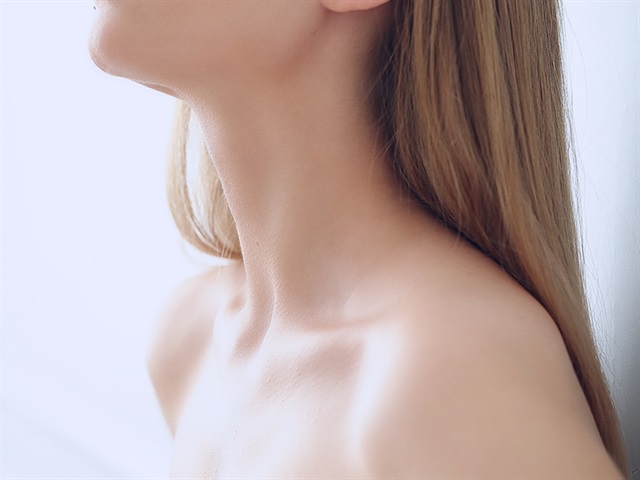 Nefertiti neck lift is an FDA approved procedure that is done simply through the following steps:
The first step of your procedure is to start discussing your situation with your doctor to know the best option for you.

Your doctor will begin examining your face and neck physically and evaluate your medical history. Also, he might do some medical tests to make sure your body is fine with Botox injection.

The doctor will numb your areas of treatment with local anesthesia to make sure you feel comfortable during the injection.

Botox injection session will last for a short period. The doctor will start injecting botox using a microneedle into the muscles around the lower part of the face and neck.
After Nefertiti neck Lift
After your session, you might experience some side effects as any other cosmetic procedures, such as bruising, neck muscle weakness, redness, and headache, however, all these side effects and complications will go away especially if you take your medications prescribed by your doctor regularly.
The recovery period will be quitely short. You can go directly to your normal life after the procedure. Furthermore, in order to achieve your goals of this treatment, you might need more than one session.
Here you have some necessary instruction you are highly recommended to follow:
Avoid rubbing your face for 3 days after the procedure.

Stay away from direct sunlight for 3 days after the treatment.

Don't do any skin procedures, such as filler injection or Laser for a while.

You are recommended to avoid smoking or consuming alcoholic beverages for a day after your treatment.
The cost of Nefertiti neck Lift in Turkey
Generally, the cost of Nefertiti lift is so affordable, however, the prices may vary from one cosmetic clinic to another for the following factors:
The medical equipment and technology used in the clinic.

The skills and experience of the doctor responsible for your procedure.

Some cosmetic clinics offer a package of related services, such as hotel accommodation, transportation, and translation, which in turn plays a crucial role in price variation.