Are you interested in getting a Nefertiti neck style that involves lifting your jawline and neck, removing the signs of aging, and giving you an elongated and thin neck?
If you would like to get the popular neck style of the ancient Egyptian Queen Nefertiti, then you should consider performing the Nefertiti lift in Mira clinic!
We are experts at cosmetic procedures using the highest quality products which are totally safe and ensure ideal results!
What do you know about Nefertiti lift?
Nefertiti lift is a cosmetic method to get a thin and elegant neck by Botox injection which is done in the jaw and neck areas. Botox is a substance that is injected into the platysma muscles, blocking the signals from nerves to stop the shrinking process. Wrinkles and creases are created due to platysma muscle contraction.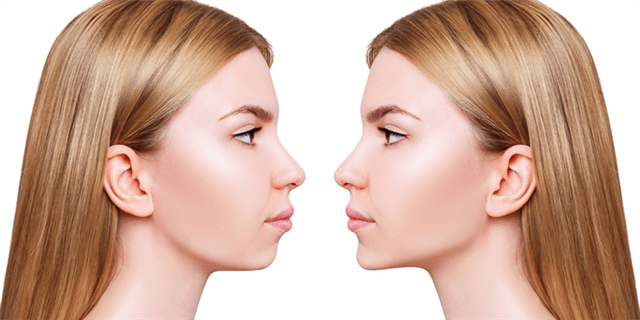 Nefertiti lift is performed easily through local anesthesia, reducing saggy skin around the lower part of the face and neck and restoring a youthful contour.
Who is the right candidate for Nefertiti lift?
The right candidate for the Nefertiti lift should meet the following criteria:
You should enjoy good public health.

You should not suffer from chronic diseases, such

as the immune

system and neurological conditions.

You should not be a smoker.

You should not be pregnant or breastfeeding.

You want to get a thin and firm neck profile.

You would like to get a Nefertiti-styled neck.
Follow these pre-operative instructions which can reduce the risk of any complications possible and ensure a successful procedure.
You should stop smoking for at least a month prior to the injection.

You should avoid blood-thinning medications or supplements, such as aspirin, ibuprofen, Aleve, Motrin, and Vitamin E, for two weeks before the procedure.

You should stop using Retin-A for two days prior to the procedure.

You should not perform Botox injection for at least a week if you have carried out any active dermal response procedure such as a laser or filler injection or chemical peel.

You should stop drinking alcohol for a week prior to the treatment.

You should remove your makeup prior to the treatment.

You should avoid waxing, bleaching, or tweezing two days before the injection.
How is Nefertiti lift performed?
Nefertiti lift goes through these steps:
Your doctor will evaluate first your neck area to determine the treated areas which are required for Botox injection.

After cleansing and preparing the target areas in your jaw and neck, you will be received local anesthesia, numbing the treated areas, so you don't experience any pain or discomfort during the injection.

Finally, you are ready for the injection. Your doctor will inject Botox into the target locations in your neck and jaw via a fine needle to ensure getting an ideal Nefertiti style neck.

The procedure will last up to 30 minutes. The period of treatment usually differs from patient to patient, depending on the size of the treated area.

In order to ensure the best results of the procedure and maintain the results, you should consider the following recommendations:
You should take the medications prescribed by the doctor.

You should not rub or massage your face after the treatment for 3 days.

You should avoid direct sun or high heat for three days after the injection.

You should stay upright for 4 hours directly after the treatment.

You should avoid smoking or drinking alcohol for 24 hours after the injection.

You should avoid strenuous exercise, sunbathing, and sauna for 2 days after the procedure.

You should avoid any other skin treatments, such as laser, chemical peel, and fillers.
Before & After Nefertiti Lift