Are you looking for a powerful cosmetic way to reshape and define your jawline? Do you want a minimally invasive procedure that can enhance the lower part of your face, giving you a firmer and refreshed profile?
Texas Jawline lift can be a good option to support your weak jawline and achieve a defined and sharp jawline!
Texas jawline lift is a cosmetic procedure that is based on injecting fillers into the jawline area to create a tight and well-defined jawline appearance. The procedure is performed simply under local anesthesia and required 30 minutes.
Fillers can be synthetic, such as collagen or natural fillers which are known as autologous fat areas taken by liposuction from different parts of the patient's body. Filler injection is an effective method to lift the jawline and get rid of neck creases.
Who is the right candidate for Texas jawline lift?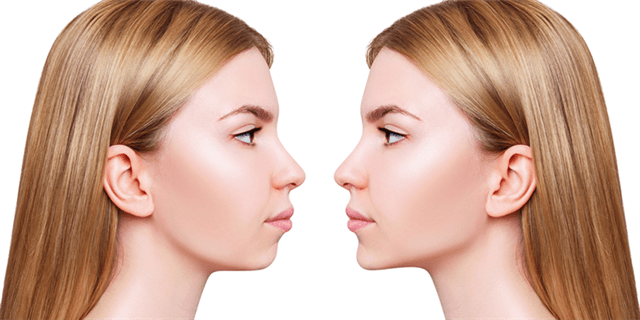 You should enjoy good health.

You should have elastic skin.

You should not have an allergy to fillers.

You should not be pregnant or breastfeeding.

You should not be a smoker.

If you have a

weak

and undefined jawline.

If you are not happy with the lower part of your face and want to reshape it.
What are the pre-operative instructions for Texas jawline lift?
In order to ensure a safe and successful operation, you should follow these instructions:
Avoid blood-thinning medications or supplements, such as aspirin, ibuprofen, Aleve, Motrin, and Vitamin E, which can increase the risk of bleeding during the injections for two weeks before the procedure.

Stop smoking for at least a month before the injection.

Stop drinking alcoholic beverages for 24 hours before the injection.

You should wait for a week before doing a Texas jawline lift if you have treated your skin by any active dermal response procedure such as laser, chemical peel.

Avoid waxing, bleaching, or tweezing two days before the injection.

Stop using Retin-A for two days before the treatment.

Don't wear makeup on your appointment day.
How is Texas jawline lift?
Texas jawline lift is a simple procedure, going through the following stages:
In the beginning, the doctor will assess the jawline area and determine the areas which are required for filler injection. Then the jaw area skin is cleansed to be ready for the injection.

Since the Texas jawline lift is done without incisions, the patient is numbed by local anesthesia which is well enough to make him feel no pain.

In the final stage, the doctor starts to inject the target location which is planned to be injected by fillers. The type of filler is chosen with regard to the patient's desire and other factors.
What are the post instructions for Texas jawline lift?
Consider the following instructions when you carry out the Texas jawline lift:
Prop your head in a vertical position for two hours directly after the treatment.

Avoid touching or massaging the treated area after the treatment.

Avoid direct sun or high heat for three days after the injection.

Avoid strenuous exercise for 24 hours after the procedure.

Avoid smoking or consuming alcohol for a period of time after the injection.

Take your medications prescribed by your doctor. Usually, the medicines include some antibiotics and painkillers.

You are recommended to use an ice pack if you experience swelling in order to reduce it and feel more comfortable.
Before & After Texas Jawline Lift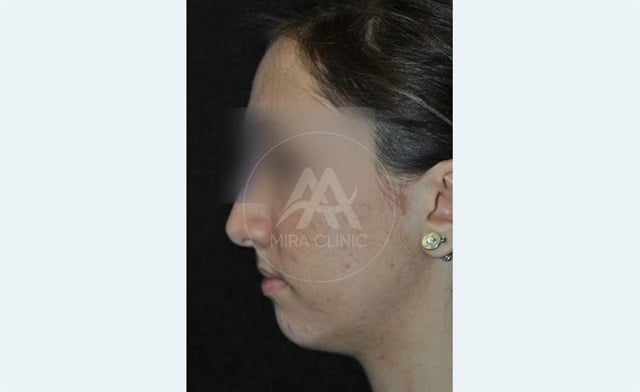 What are the techniques of face-lift and non-surgical cosmetic?

There are many and different non-surgical techniques for tightening and beautifying the face by local methods, and it is summarized by injection if we are talking about masking wrinkles such as filler or botox needles or self-fat injection There is also a French / gold thread face lift technique to tighten very light sagging at the level of the face or neck As for skin treatments, they also differ according to the nature of the particular skin of each patient, we mention them HYFO - SCARLET - HAYDROFACIAL - Peeling… It is worth noting that all non-surgical topical treatments do not include permanent results for patients. Rather, they are multi-session and are determined with the plastic surgeon upon eye inspection.

Can eyelid surgery be performed with local anesthesia?

It is true that the eyelid lift operation, whether upper or lower, is a simple superficial surgery during which the surgeon removes the skin appendices by a simple surgical method and withdraws the fat under the eye at the lower eyelid also by local surgical methods.

How is surgical rhinoplasty performed?

Rhinoplasty is generally divided into two types The simple cosmetic type is through the reduction and coordination of the nasal openings through the plastic surgeon according to the proportions and golden standards of the face The complex type associated with a warp in the nasal cartilage or a previous failed case. Here, the plastic surgeon performs the functional work to treat cartilage problems inside the nose and solve the respiratory problems and the associated deviation in the nasal septum and also then perform a cosmetic treatment in the same procedure
Mentoplasty
cosmetic facial surgery
facial aesthetics
Texas
jawline