Are you embarrassed about your breast size which does not fit the rest of your body? Have you experienced weight loss which leads to smaller breast size? Or Are you unsatisfied with your sagging breast which is affected by pregnancy or breastfeeding?
If you suffer from one of these breast problems and would like to get more central, firmer breasts with ideal size and position, then you should consider breast lift & augmentation!
Breast lift & augmentation is a great solution to restore natural-looking breasts performed by our qualified and experienced medical team who are reliable to offer you the best results.
What do you know about breast lift & augmentation?
You don't have to carry out both breast lift and augmentation at the same time. If you are happy with your breast size, but not how they look, a breast lift can be your perfect option. However, if you find your breast small, then breast augmentation is the right choice for you.
Breast lift is a cosmetic surgery that is performed to reshape and lift your breast, giving you a firmer and central breast. It can also resize the nipples and restore them to an ideal position.
Breast augmentation operation is carried out to enlarge the breast by inserting silicone or saline implant into the breast area, restoring fullness and firmness to the breasts.
Who is the right candidate for breast lift & augmentation?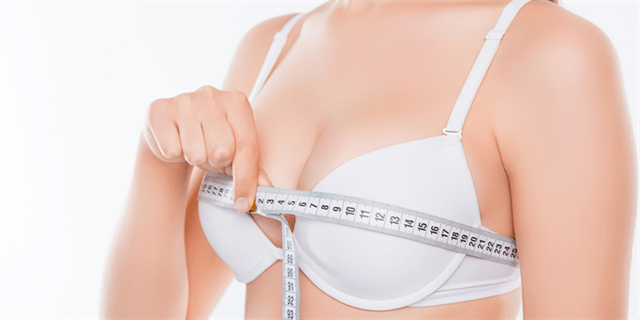 You would like to improve your sagging breast shape due to pregnancy or breastfeeding.

Your nipples fall below and want to lift and reposition them.

You want to increase your breasts' size and volume.

The size of your breasts does not match your body.

You suffer from enlarged areolas.

You are bothered by your droopy breasts.

You have asymmetrical breasts and want to enhance their appearance.
What are the pre-operative instructions for breast lift & augmentation?
Even if you are the right candidate for breast lift and augmentation, you still need to follow some important instructions to ensure a safe operation.
You should carry out some laboratory tests prior to the operation, so he can make sure that a gastric sleeve is the right option for him.

You should stop taking medicines that contain aspirin, ibuprofen combinations, anti-inflammatory, or Vitamin E that lead to blood thinning.

You should stop drinking alcohol or coffee for a week prior to the operation because it causes a risk of some complications after the anesthesia.

You should stop eating or drinking on the night before the surgery.

You should avoid smoking for at least two weeks before the operation. Nicotine products may affect the results of your surgery and hamper the healing process.

It is better to follow a healthy diet before undergoing the operation.

Generally, the procedure takes about 2-4 hours, going through the following stages:
Firstly, you will receive general anesthesia, which makes sure that you feel in a deep sleep during the surgery.

If you need to perform a breast lift, then there are different types of incisions that might be made depending on your breast situation.
A crescent breast-shaped piece of tissue above th

e areola is removed.

A doughnut-shaped piece of tissue around the areola is removed

An inverted-T shaped incision
However, if you want to increase the size of your breast, an incision is made to insert the saline or silicone into the breast area either in front of or behind the pectoral muscle.

Finally, in both cases, your surgeon will close your incisions with dissolvable stitches.
What are the post-operative instructions for breast lift & augmentation?
Getting the best results of the operations also depends on following the post-operative instructions
You should wear the compression garment or dressing which are prescribed by your doctor, which may help you relieve the swelling.

It is recommended to avoid normal activities for 2 weeks.

You should avoid strenuous activity or heavy lifting for 6 weeks after the operation.

You should start a brief walk, it helps you reduce swelling and decrease the risk of blood clots

You take your medicines, such as pain medications and antibiotics prescribed by your doctor.

You should avoid tanning for 6 weeks after the operation.
Avoid smoking for five weeks after the operation, as it delays the healing process.

Avoid direct sunlight to the incision and use sunscreen which helps you reduce the visibility of scars.

Going back to your normal lifestyle may not help with maintaining the operation' results, it is recommended to follow a healthy and balanced diet.
Before & After Breast Lift & Augmentation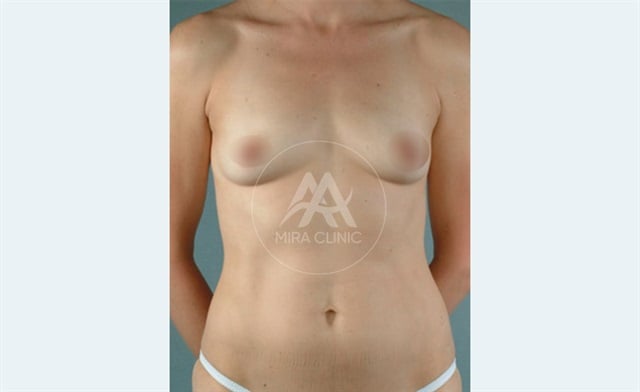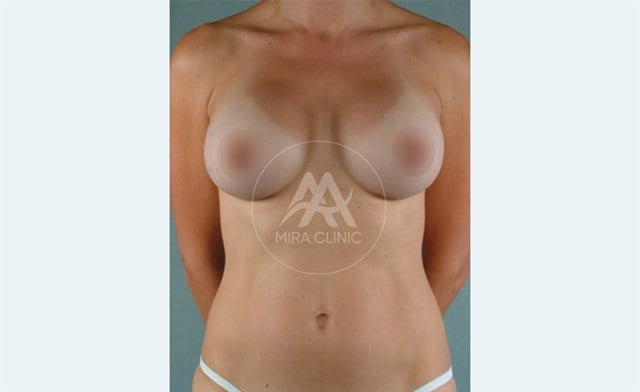 How is the surgical breast lift and lift performed?

The operation is performed under general anesthesia and for a period ranging from three to four hours during which the plastic surgeon makes surgical incisions to get rid of unwanted skin sagging, and tightening is done on the longitudinal and transverse levels with a process of lifting and adjusting the position of the nipple to its normal position and golden ratios, to then join the wound with the cosmetic suture and be Here, the wound was formed by the surgical lift in the form of the Latin letter T / upside down / extended as a longitudinal cheek under the nipple towards the bottom and a transverse line under the chest completely.

What are the risks of breast augmentation surgery with silicone fillings?

In recent times, breast augmentation with silicone implants is no longer considered a dangerous operation, on the contrary, international brands have been licensed to manufacture medical silicone implants by the FDA, such as silicone, MENTOR-MOTIVA, and used by the Mira Clinic. These medicinal products guarantee the general safety of the patient, as well as safety and durability.

How is breast augmentation with silicone fillings performed?

A surgical incision is made under the chest area and silicone implants are inserted from the back of the chest muscle / in most cases / after which a cosmetic suture is made in the hidden area under the breast crease while maintaining the normal shape and position of the nipple. The operation takes place under general anesthesia and lasts for four hours, including the period of anesthesia and recovery.
Breast Cosmetology
Breast beauty
Breast Enlargement
Breast Reduction