A missing tooth or several teeth may not just ruin your charming smile, but also sometimes impact badly the way you eat and speak, depending on the location of the missing teeth.
Moreover, when you have to chew food slower than usual due to missing teeth, your jaw and facial muscles will be weakened, changing the shape of your face. Also, your remaining teeth along your bite are exposed to shift, leading to gaps between the teeth and weak gum.
So, if you lost a tooth or more and would like to fix your dental problem and get an attractive smile, you should consider a dental implant at our clinic. We adopt the latest techniques in dental implants, ensuring better results, and fast healing.
The Dental implant techniques
A dental implant is a powerful cosmetic surgery that replaces a missing single tooth or several teeth under local or general anesthesia to make teeth seem natural, lasting for a long period. At our clinic, we perform dental implant in two ways: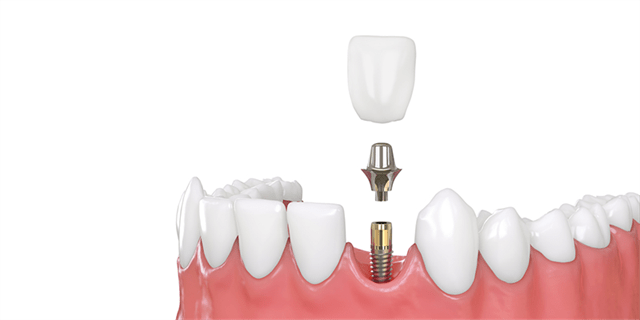 ● Immediate dental implant
An immediate dental implant is a modern dental implant procedure in which implants are fitted immediately on the same day the tooth is extracted. By this method, the patient can save time months and reduce visits significantly to complete the surgery and get a new tooth.
● All-on-4 dental implant
An all-on-4 dental implant is a powerful dental implant procedure which involves placing only 4 implants at specific angles; two implants for the back teeth with a 45-degree angle and another two in the front side of the jaw with a 90-degree angle, which sustains a whole arch and gives a charming smile on the same appointment day.
Who is the right candidate for a dental implant?
You are the ideal candidate for a dental implant if:
You are in good general health.

Your oral health is well.

You have healthy gum tissues.

You get sufficient jaw bone mass to hold the implant.

You should

not

be someone who smokes and drinks heavily.

You should not have any disease which is related to the immune system.

The all-on-4 dental implant can be a perfect option for patients without teeth.
What are the pre-operative instructions for a dental implant?
A few necessary recommendations are supposed to be followed by the patient before the operation. The patient should:
Stop smoking for one month before the operation, as smoking increases the risk of implant failure and inhibits the recovery process.

Avoid drinking alcohol for a week at least before the surgery, because it causes bleeding complications during the operation.

Stop taking aspirin, vitamin E, and supplements, which may cause bleeding issues during the procedure.

Stop taking stimulates, such as Arabic coffee and alcohol before the procedure, which may weaken the impact of anesthesia.

Practice good oral hygiene a couple of days before the operation.
How dental implants are done?
When you visit our clinic, the dentist will start first by carrying out some necessary tests to define your dental situation whether you need an immediate dental implant or an All-on-4 implant.
In the beginning, if you will perform an immediate dental implant, then a tooth or more will be extracted, while in an all-on-4 implant, your entire teeth will be removed.

In the immediate dental implant, the implants, which are fine titanium rods, will be placed immediately one by one after the extraction. However, the all-on-4 technique depends on four implants only; two dental implants will be positioned at a 45-degree angle, replacing the back teeth, and another two dental implants are designed specifically to fit the frontal teeth.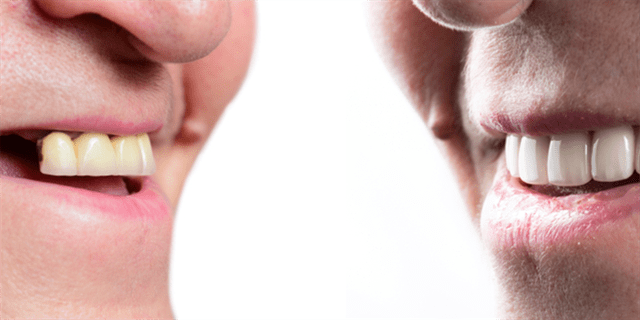 Once the implants are placed, special abutments, which are small tools that connect the implants to the restorations, will be attached.

Finally, when the implants are healed and integrated sufficiently, the dentist will put the permanent

restorations

in place.
What are the post-operative instructions for a dental implant?
Following aftercare instructions helps you receive the best results and get a speedy recovery.
If you experience a bit of swelling, it is recommended to put an ice pack on your cheek; it may help you reduce the pain.

You should take your prescribed antibiotics and painkillers, which help you release the pain and ensure a fast recovery.

You should practice proper oral hygiene, brushing your teeth, and rinse them with a saltwater solution.

Don't floss your teeth for at least a week after the implant.

Stop smoking until you make sure that the wound is fully healed.

Avoid drinking alcohol for a week after the surgery.

Avoid physical exertion after your surgery.

Keep visiting your dentist regularly.
Before & After Dental Implant